The brooch bouquet is one of the newest, hottest trends for brides' bouquets these days. They are so versatile & fit into so many themes for weddings, whether you are a bride that likes her bling, wants to honor the vintage style, or maybe just doesn't prefer to have flowers for her bouquet, then you will love this option.
Let me tell you from a girl that truly LOVES her bling & sparkle that there are many amazing reasons to carry a brooch bouquet: they are a great keepsake of your wedding day, they can include some of your own familys' brooches & jewelry, they sparkle, you can make them or have them made well in advance to your wedding day, you never have to worry about them wilting or turning brown for pictures, & did I mention they sparkle :)
Here are some pictures of brooch bouquets we have made. Now these are NOT full out brooch bouquets where rather they give a nod to the brooch bouquets.
And just for fun, sparkle & to admire here are some full out brooch bouquet pictures that we adore
As seen on:
Onewed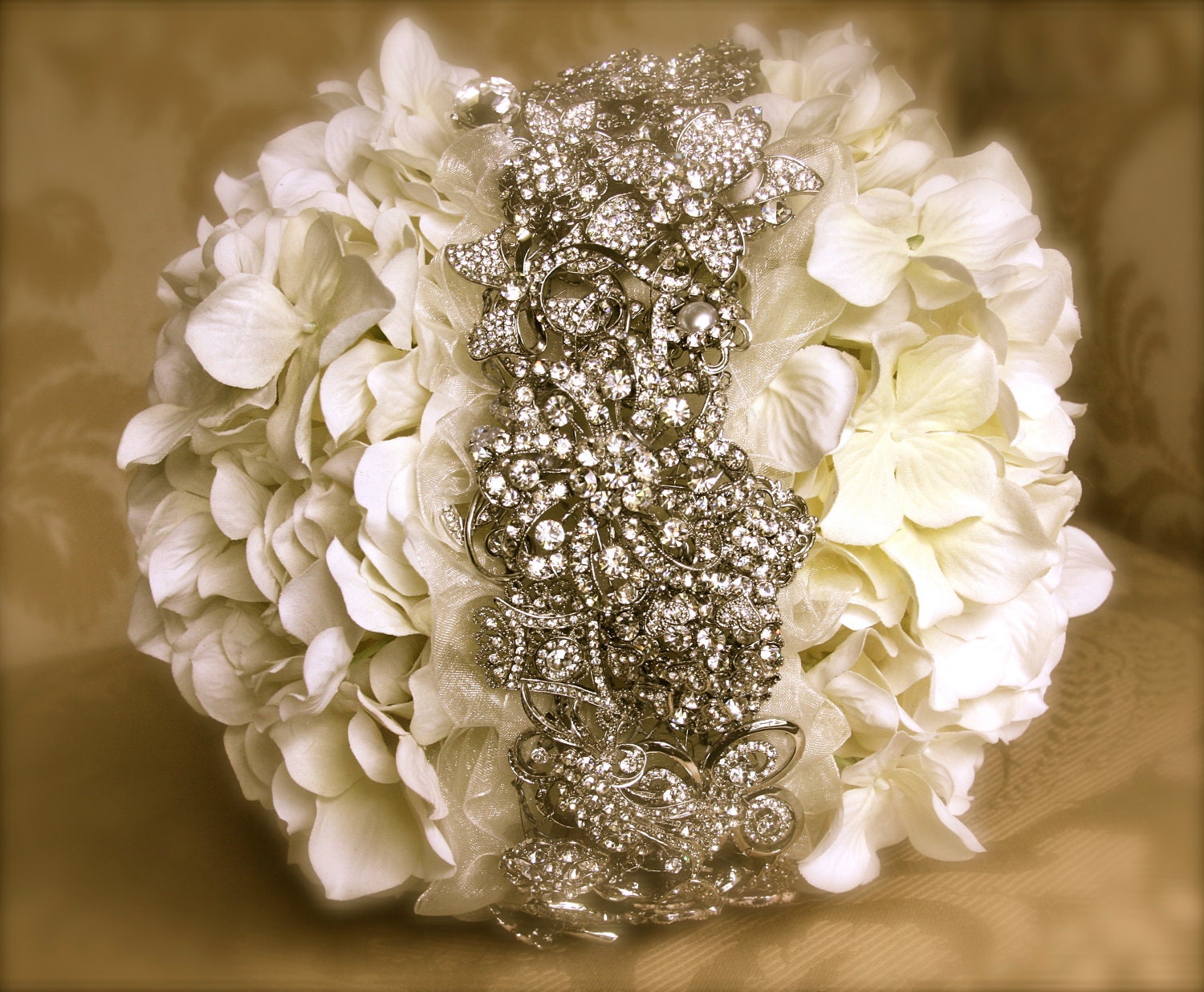 As seen on:
Etsy
Dream, Inspire, Envision & create your own brooch bouquet!